Mission & Vision
About the Stearne School
Allen M. Stearne Elementary School is a K-8 school located in the Frankford section of Philadelphia. Our current enrollment is approximately 400 students of various ethnic and cultural backgrounds. Our facilitators and administrators are a part of the community and we represent a focus on African American male facilitators, which are at a crisis level shortage across the country.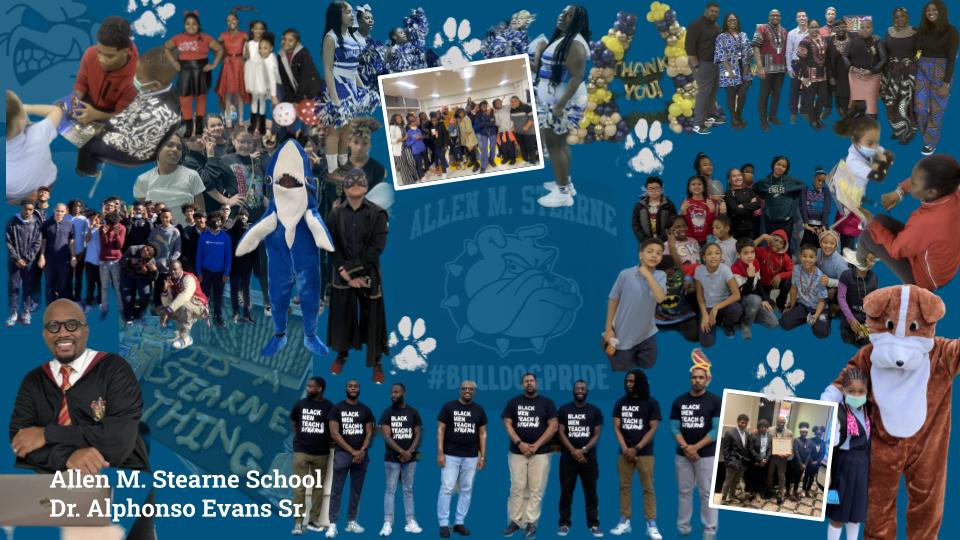 ---
Vision
Allen M. Stearne School is a place where every single scholar is valued, cared for, and supported on the path to personal and academic achievement. Collectively, we care for each other, persevere through challenges, find joy in teaching and learning, and always push ourselves to be better.
Mission
We believe that every single scholar has the right to an education of the highest quality.
We believe that the lives of our Black and Brown students and families matter. We recognize that we live in a society that does not value, protect, and nurture all lives equally. We are committed to creating a school climate and culture that is more inclusive, more just, and more equitable than the world outside of our walls.
We believe that children and their families are the heart of our work, and that every decision we make must be in their interests. To do this, we must be humble, reflective, and open to listening and learning from those we serve.