Welcome Dr. Evans!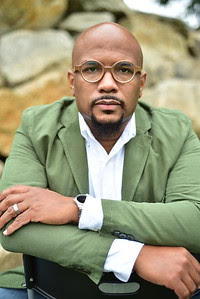 Dr. Alphonso Evans, Sr., is an educational leader, author, mentor and motivator whose purpose in life is to create pathways to success for youth through ingenuity and innovation. He passionately believes in investing back into urban metropolises', just as the surrounding communities of Philadelphia generously invested in him throughout his life.
Mentorship is one of Dr. Alphonso Evans' core tenants. His pedagogical practices include serving as a personal advisor to diverse men and women of color.  To date, Dr. Evans has impacted the lives of more than five thousand men and women of various ages. His philosophy is birthed in service to others.
Dr. Evans' determination and commitment were forged in the furnace of difficulty during his adolescent years. Raised by his grandparents from birth, Evans grew up in a close-knit neighborhood in North Philadelphia, Pennsylvania.  Despite his grandparents' limited education and financial constraints, they both instilled in him the quest for education as a means to a successful life.
Upon graduation from Temple University in 1999 with a Bachelor of Science Degree in Early Childhood and Elementary Education, Dr. Evans entered the classroom as a fourth-grade teacher.  In 2004, Dr. Evans earned his Master of Science Degree in Educational Leadership and Principal Certification from Gwynedd Mercy University. He rose through the administrative ranks in the School District of Philadelphia and was granted a leadership role in the district at twenty-six years of age. He has been a Chief Executive Officer of a Philadelphia Charter, an Assistant Superintendent, Principal and has recently founded Evans' Educational Consulting.
In 2017, he completed his critically acclaimed freshman book entitled, "Tell Them They're Great…I Dare You". Finally, in 2022, Dr. Alphonso Evans Sr. released his highly anticipated sophomore book, "Taking The Risk…Meet Your Father" which has been a call to the community to rediscover the relationships between fathers and sons.
¡Bienvenido Dr. Evans!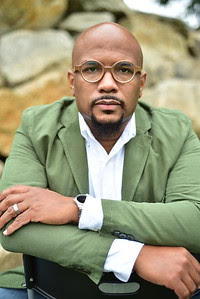 El Dr. Alphonso Evans, Sr., es un líder educativo, autor, mentor y motivador cuyo propósito en la vida es crear caminos hacia el éxito para los jóvenes a través del ingenio y la innovación. Cree apasionadamente en volver a invertir en las metrópolis urbanas, tal como las comunidades circundantes de Filadelfia invirtieron generosamente en él durante toda su vida.
La tutoría es uno de los principales inquilinos del Dr. Alphonso Evans. Sus prácticas pedagógicas incluyen servir como asesor personal de diversos hombres y mujeres de color. Hasta la fecha, el Dr. Evans ha impactado la vida de más de cinco mil hombres y mujeres de diversas edades. Su filosofía nace al servicio de los demás.
La determinación y el compromiso del Dr. Evans se forjaron en el horno de las dificultades durante sus años de adolescencia. Criado por sus abuelos desde su nacimiento, Evans creció en un vecindario muy unido en el norte de Filadelfia, Pensilvania. A pesar de la educación limitada y las limitaciones financieras de sus abuelos, ambos le inculcaron la búsqueda de la educación como un medio para una vida exitosa.
Después de graduarse de la Universidad de Temple en 1999 con una Licenciatura en Ciencias en Educación Infantil y Primaria, la Dra. Evans ingresó al salón de clases como maestra de cuarto grado. En 2004, el Dr. Evans obtuvo su Maestría en Ciencias en Liderazgo Educativo y Certificación de Director de la Universidad Gwynedd Mercy. Ascendió en los rangos administrativos en el Distrito Escolar de Filadelfia y se le otorgó un papel de liderazgo en el distrito a los veintiséis años de edad. Ha sido director ejecutivo de Philadelphia Charter, asistente del superintendente, director y recientemente fundó Evans' Educational Consulting.
En 2017, completó su libro de primer año aclamado por la crítica titulado "Diles que son geniales… te reto". Finalmente, en 2022, el Dr. Alphonso Evans Sr. lanzó su muy esperado segundo libro, "Tomando el riesgo… Conozca a su padre", que ha sido un llamado a la comunidad para redescubrir las relaciones entre padres e hijos.