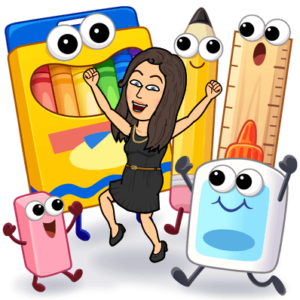 BACK TO SCHOOL NIGHT 2021
If you can't join us in the schoolyard for Back to School Night on Tuesday September 28th at 4pm, please check out our Back to School Night videos to meet our teachers and learn more about your child's classes this year.
NOCHE DE REGRESO A LA ESCUELA 2021
Si no puede asistir a la Noche de Regreso a la Escuela el martes 28 de septiembre a las 4pm en el patio escolar, por favor vean estos videos para conocer a los maestros y aprender más sobre las clases de su hijo(a) este año.
Please complete our Family Engagement Survey to let us know how we can make Stearne a more welcoming place for families. Por favor complete la Encuesta de Participación Familiar para dejarnos saber cómo podemos hacer a Stearne un lugar más acogedor para las familias. 
LINKS/ENLACES
K-2 teachers
Ms. Danielle White – Kinder – Room 210
Ms. Kate Weiler – Kinder – Room 211
Ms. Alyssa Razon – 1st grade – Room 200
Ms. Nneka Jones – 1st grade – Room 203
Mr. Tod Davies – 2nd grade – Room 201
Ms. Kim Grant – 2nd grade – Room 204
Ms. Courtney McClelland – K-3 Autistic Support
Ms. Colleen McGettigan – K-3 Learning Support (passcode  860 9476 4105)
Ms. Kamilah Philpotts – Reading Specialist
3-5 Teachers
Ms. Danielle Hillesland – 3rd grade – Room 301
Ms. Katy Kosofsky – 3rd grade – Room 303
Mrs. Rachel Stanton – 3rd grade – Room 305
Ms. Samantha Herron -4th grade – Room 300
Ms. Roxanne Biedermann – 4th grade – Room 302
Ms. Nina Negron – 4th grade – Room 308
Ms. Kristin Cinar – 5th grade – Room 304
Ms. Wanda Delaine – 5th grade – Room 306
Ms. Mary Hasher – 3rd-5th grade Autistic Support
Ms. Monique McNeely – 3rd-5th grade Learning Support
Ms. Patrice Randolph – 3rd – 5th grade Emotional Support
6th – 8th grade teachers
Ms. Jocelyn Butler – 6th grade – Room 101
Mr. Benjamin Warren – 7th grade math – Room 100
Ms. Stacy Saunders – 8th grade math – Room 100
Ms. Sadie Schroeter – 7th/8th grade ELA – Room 102
Ms. Emma Merriell – 7th/8th grade science – Room 103
Mr. Eric Andersen – 7th/8th grade social studies – Room 104
Mr. Kenneth Romano – 6th – 8th grade Learning Support
Specialists
Ms. Jennifer Sadowski – Lexia/iReady
Other Staff
Ms. Kaitlin Rodrigues – ESOL Teacher
Ms. Jennifer Sanabria – Counselor